The Benefits of Using Job Boards in Your Job Search
Sometimes it is very difficult to find a job, especially in the past two years when people were locked inside, there was limited personal contact, and the normal job market was disrupted. COVID pushed people to their homes, and some jobs became scarce. Freelancing became popular, and a new trend of house jobs began. It is very difficult to find remote jobs as you don't know how to apply. Several websites are available where you can apply for jobs. However, most of these websites are fake, as they only work to get views and push their ads.
People often wonder how they would be able to find jobs from home because nowadays, the whole scenario of jobs has changed. Especially those people who have got no experience because they visit several job boards but cannot find a job for themselves. Tired of finding jobs and looking through several websites? We will help you out with this. This article will provide you with information about the best websites and job boards where you can find jobs easily. All entry-level jobs for beginners and jobs for experts are available on this site. Choose one for yourself and apply.
What Is Job Board?
Employers have to advertise new job openings; job boards are websites where they advertise new openings in their companies. These jobs could either be full-time jobs or part-time jobs. IT companies mostly advertise on boards. If you want jobs, you could search online through these boards. You would easily be able to find the best jobs in the market..
However, several websites are available online but don't provide the thing you require. These websites only attract people to sell ads and don't help at all. Users who are looking for jobs and are tired of looking around but still not able to find a perfect job should only use recommended sites. Search on the internet, and you will find hundreds of websites; some even charge users but don't provide results. So, in such cases, if you are looking for remote jobs, use recognized websites.
Best Website To Find Remote Jobs
Finding jobs that allow you to work from home is pretty difficult. People from third-world countries are always looking for jobs that allow them to work from home. Jobs in third-world countries don't pay well, so people look for online jobs from foreign countries. Several websites claim that they could help you find suitable jobs, but it is all a hoax.
However, Periodix is a website that displays the best jobs for you. All jobs on this website are real, and the best thing about Periodix is that it doesn't charge you anything. You can find full and part-time remote jobs on the website. You will have to create an ID on the website, provide all necessary information and create a job preference. Once you are done, they will suggest the best jobs available for you.
Benefits of Using a Job Search Site
Not one, but there are many benefits of using online boards; one of the best reasons behind it is that it saves time. There are several other reasons, but this is one of the most prominent ones. Finding a job is very difficult, especially in such a situation. However, the board makes it easy to find a job. It has several benefits, some of which are given below: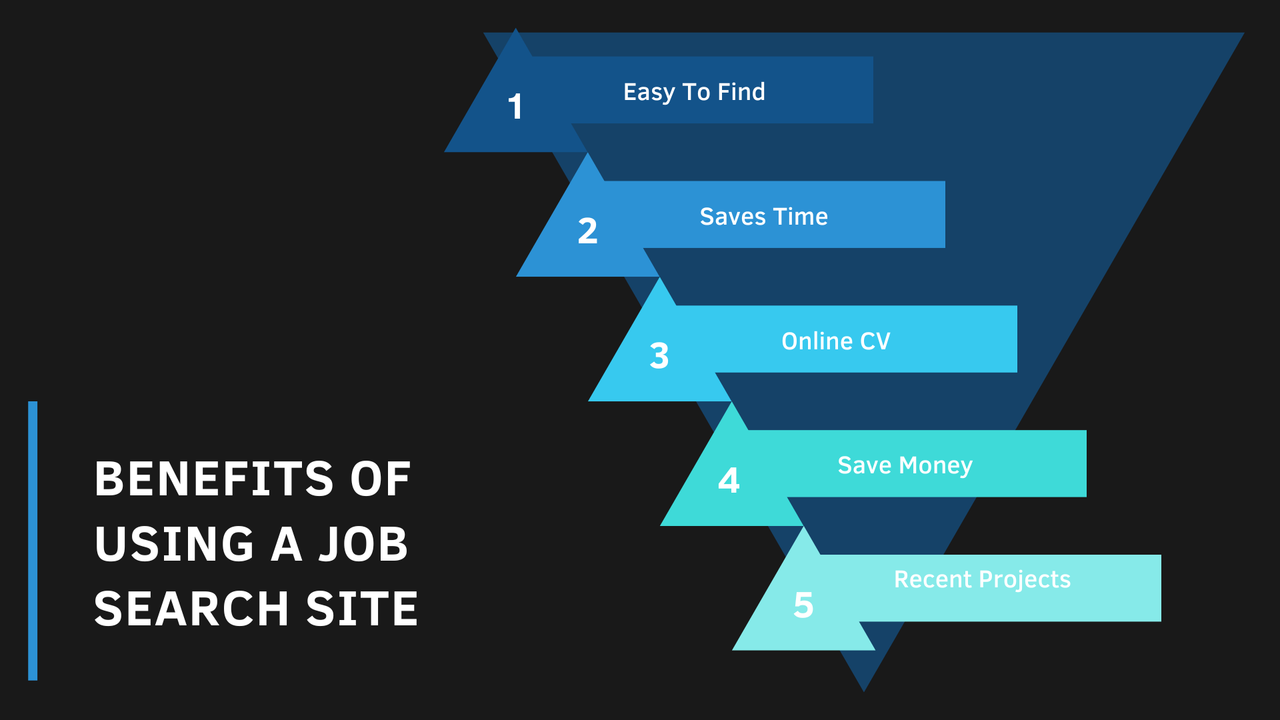 Easy To Find
Finding jobs has become easy through these job sites. They provide you with easy access to all kinds of jobs in a single platform. In the past, people need to purchase a newspaper to look for jobs. The problem with newspapers is that it costs money, and for different jobs, you need different paper. However, to look for jobs on these sites, you won't require several internet connections. Using the single device in your hand, you could search for jobs at many companies as well.
Problem in past was that jobs in newspapers weren't sorted according to their type or name. Finding a job in a specific field becomes difficult. Often people miss their field in such a big pile of job advertisements. However, finding a job on these sites is very easy. Several types of filters are available on these websites through which you can separate the IT field from other fields. You can also separate work from home jobs from other jobs in the listing. So, the website makes it very easy for people to find jobs, especially those with no experience.
For example, My Veterinary Job Board is a job search website specifically for veterinarians. It allows users to browse through jobs in the veterinary industry and provides them with tailored filters that make it easier for them to find jobs that match their qualifications. So whether you're looking for a job as a veterinarian, assistant, technician, or in any other related veterinarian field, this website can help you quickly and easily find the job you're looking for.
Saves Time
A job search site does a lot of things but what it does best is save you time. You won't have to go through several newspapers to find a job related to your own field. You could easily just type the field and experience, and it will provide you job accordingly. So this way, you won't have to search through pile jobs by yourself. Searching jobs manually takes a lot of time, and these websites just save you time which you could use for other things.
Online CV
Most websites allow you to create an online CV; this CV doesn't help you get jobs but also helps you out in searching for jobs. The job site only shares the jobs which suit your academic history and past experience. Suppose you don't have experience and want an entry-level job. It will show you the same jobs. You can also add preferences that could help you in choosing the best job for you.
Online CV creation is very easy; it is the same as creating an ID on Facebook. The website will ask you questions, and you will have to answer them. Provide them all correct information and double-check so you get the best suggestions. In job preference, you could choose the type of job you want. Work from home jobs are very popular, and you could also choose that type of job.
Save Money
Purchasing several types of newspapers costs huge sums of money. However, by using a job search site, you could save a lot of money. The website provides you with information on all kinds of jobs in one place. Apart from that, you can visit several websites with that single internet connection, and nowadays, everyone has internet. So, when you use an online website to search for jobs, you are saving money yourself.
Conclusion
It is obvious that finding online work from home jobs is difficult but not impossible. Periodic could help you find jobs as hundreds of people are connecting with American and European companies through this website. So, visit Periodic and find the perfect jobs for you online. Don't waste your time visit now and get the best-paying online job for yourself. If you are a freelance, consider Periodic as a freelancer's heaven.